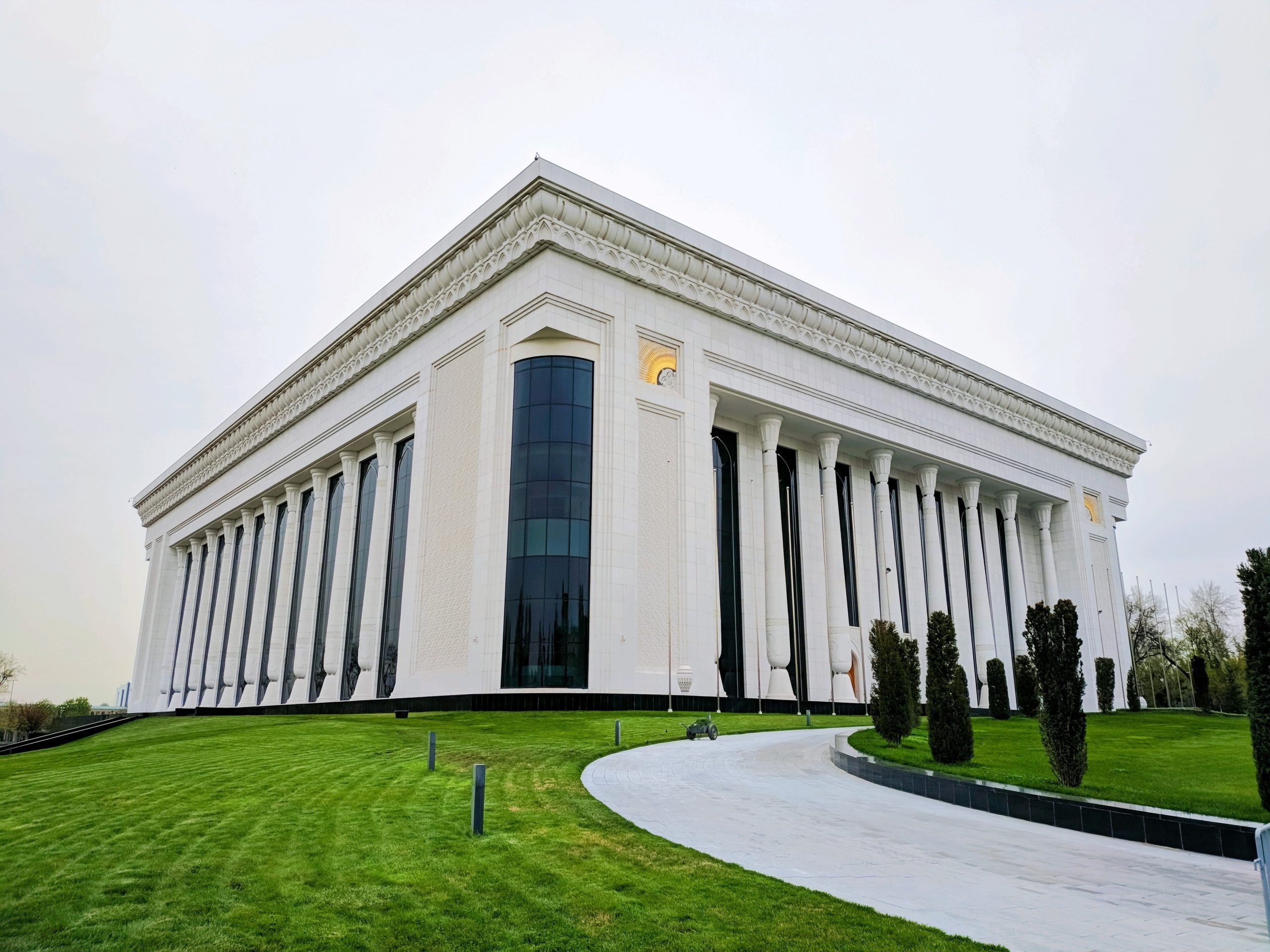 Uzbekistan's referendum: a step towards a 'social state' or a power grab by Mirziyoyev?
Uzbekistan is preparing to hold a referendum on a new constitution that could extend the rule of President Shavkat Mirziyoyev until 2040. The vote, scheduled for April 30, has been promoted by the government as a way to usher in an "era of development" and make Uzbekistan a "social state". But critics say it is a thinly veiled attempt to consolidate Mirziyoyev's grip on power and undermine democracy.
The referendum will ask voters to approve a constitutional amendment that would introduce seven-year presidential terms and allow Mirziyoyev to run for two new terms. This would mean that Mirziyoyev, who came to power in 2016 after the death of his predecessor Islam Karimov, could potentially stay in office for another 21 years. His current term ends in 2026.
The amendment would also change about two-thirds of the constitution, increasing the number of articles from 128 to 155. The draft declares that Uzbekistan will be "a sovereign, democratic, legal, and social state" and almost triples the state's obligations to citizens. It also promises to strengthen the role of parliament, the judiciary, and civil society.
The government has spared no resources and mobilized singers, athletes, and entertainers to drum up support for the referendum. It has also launched a massive propaganda campaign on state media and social networks, portraying the constitutional changes as necessary for Uzbekistan's modernization and prosperity.
But not everyone is convinced. Some opposition groups and human rights activists have denounced the referendum as a sham and called for a boycott. They argue that the constitutional changes are designed to entrench Mirziyoyev's authoritarian rule and stifle dissent. They also point out that the referendum violates international standards and Uzbekistan's own laws, which require a minimum of six months between the adoption of a draft constitution and its submission to a popular vote.
The referendum also faces skepticism from some ordinary citizens, who are wary of Mirziyoyev's motives and question his achievements. While Mirziyoyev has introduced some reforms since taking over from Karimov, who ruled Uzbekistan with an iron fist for 27 years, he has also maintained tight control over the political system and cracked down on dissent. Last year, he faced protests in the autonomous republic of Karakalpakstan over his plan to abolish its right to secede from Uzbekistan. The plan was later dropped after 21 people died in clashes with security forces.
The referendum will be the third one in Uzbekistan's history since it gained independence from the Soviet Union in 1991. The previous two referendums, held in 1995 and 2002, were initiated by Karimov to prolong his terms without elections and change the length of presidential terms. Both referendums were marred by allegations of fraud and manipulation.
The international community has expressed concern over Uzbekistan's referendum and urged it to respect its commitments to democracy and human rights. The European Union has called on Uzbekistan to ensure "a transparent and inclusive process" and "a level playing field for all political actors". The Organization for Security and Co-operation in Europe (OSCE) has deployed an observation mission to monitor the referendum and assess its compliance with international standards.
Analysis: What does the referendum mean for Uzbekistan?
The referendum on April 30 will be a crucial test for Uzbekistan's political future and its relations with the international community. It will also reveal the level of public support for President Shavkat Mirziyoyev and his reform agenda.
Mirziyoyev has presented himself as a reformer who wants to modernize Uzbekistan and open it up to the world. He has initiated some positive changes, such as releasing political prisoners, easing media censorship, improving ties with neighboring countries, and attracting foreign investment. He has also pledged to combat corruption, poverty, and unemployment.
But Mirziyoyev has also faced criticism for his authoritarian tendencies and human rights violations. He has maintained a tight grip on the political system, suppressing any opposition or dissent. He has also continued to rely on the security apparatus and the judiciary to silence his critics and rivals. He has shown little tolerance for civil society, independent media, or religious freedom.
The referendum will likely give Mirziyoyev a green light to extend his rule until 2040, effectively making him president for life. This will raise questions about his legitimacy and accountability, as well as his commitment to democracy and human rights. It will also undermine the prospects of a peaceful and democratic transition of power in Uzbekistan.
The referendum will also have implications for Uzbekistan's relations with the international community, especially with the West. The European Union and the United States have welcomed Mirziyoyev's reforms and expressed their willingness to cooperate with Uzbekistan on various issues, such as trade, security, and development. They have also urged Mirziyoyev to respect his commitments to democracy and human rights.
The referendum will put these relations to the test, as it will expose the gap between Mirziyoyev's rhetoric and reality. The West will have to decide whether to continue to engage with Mirziyoyev or to pressure him to uphold democratic standards and principles. The West will also have to balance its interests and values in dealing with Uzbekistan, which is a key partner in Central Asia and a strategic player in regional affairs.
The referendum will also affect Uzbekistan's relations with its neighbors and other regional powers, such as Russia, China, and Turkey. These countries have different interests and agendas in Central Asia, and they may seek to influence or exploit Uzbekistan's political situation. They may also compete or cooperate with each other in pursuing their economic and security interests in the region.
The referendum will thus have significant consequences for Uzbekistan's domestic politics and foreign policy. It will shape the country's trajectory for decades to come. It will also determine whether Uzbekistan will become a more democratic and prosperous state or a more authoritarian and isolated one.