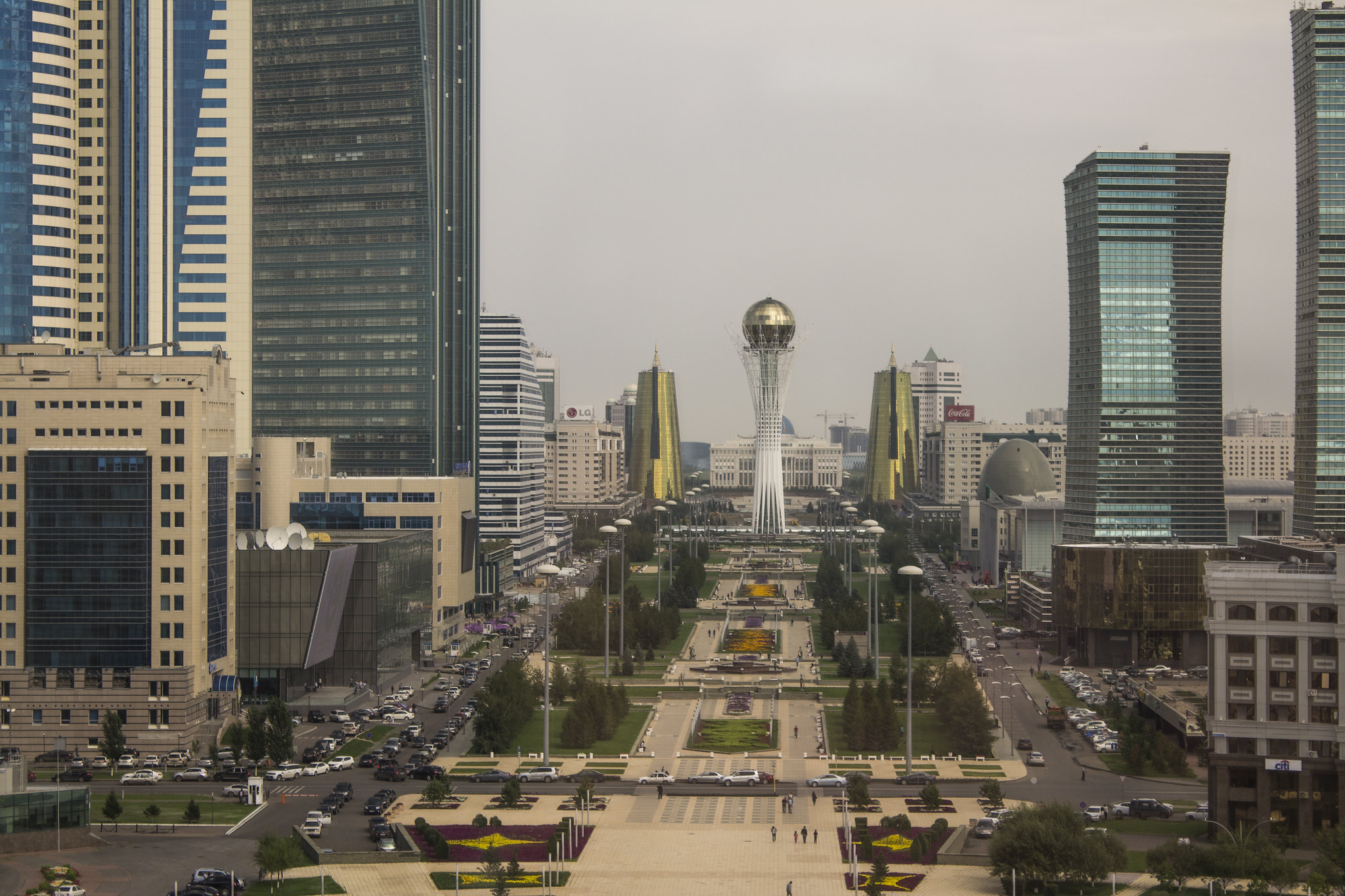 Astana forum boosts Kazakh-Tajik business ties
Kazakhstan and Tajikistan signed 39 commercial contracts and agreements worth over $1.8 billion at a business forum last week, highlighting the growing trade and economic ties between the two Central Asian nations.
The Kazakhstan-Tajik Business Forum, held in Astana on the eve of a state visit by Tajik President Emomali Rahmon, brought together more than 300 entrepreneurs from both countries to explore new opportunities for cooperation in various sectors, including agriculture, energy, transport, tourism and digital technologies.
According to the Kazakh Ministry of Trade and Integration, trade between Kazakhstan and Tajikistan increased by 18.5 percent in 2022, reaching $1.4 billion and surpassing the target set by the two presidents to boost trade turnover to $1 billion. Kazakhstan's exports to Tajikistan grew by 9.7 percent to $877.6 million, while Tajikistan's imports to Kazakhstan rose by 37.9 percent to $501.4 million.
Serik Zhumangarin, the Kazakh minister of trade and integration, said that the business forum reaffirmed Kazakhstan's intention to strengthen bilateral relations with Tajikistan, which he described as one of the key partners of Kazakhstan in the region.
He added that Kazakhstan has the potential to increase its exports of 60 commodity items worth $140 million, which are processed products that are in high demand in Tajikistan. He also noted that service providers from both countries have shown significant interest in collaborating in areas such as satellite communications, IT services, public administration and innovation.
Ziyozoda Sulaimon, the deputy prime minister of Tajikistan, said that the countries signed an agreement on constructing wholesale distribution centers to increase the supply of fruits and vegetables, which are among Tajikistan's main exports to Kazakhstan. He also said that the parties discussed the resumption of flights between Dushanbe and Astana, which were suspended due to the coronavirus pandemic.
The business forum was followed by a meeting between Kazakh President Kassym-Jomart Tokayev and Rahmon at the Akorda presidential palace on Wednesday. The two leaders discussed a wide range of issues related to bilateral cooperation, regional security and international affairs.
Tokayev praised Rahmon for his contribution to strengthening the strategic partnership between Kazakhstan and Tajikistan, which he said was based on mutual trust, respect and support. He also expressed his gratitude for Tajikistan's participation in the Turkic Council summit hosted by Kazakhstan in March.
Rahmon thanked Tokayev for his warm welcome and hospitality, and congratulated him on his recent reelection as president. He also expressed his appreciation for Kazakhstan's assistance to Tajikistan in combating the coronavirus pandemic and mitigating its socio-economic impact.
The two presidents witnessed the signing of several bilateral documents, including a joint statement on further development of strategic partnership, an agreement on cooperation in civil defense and emergency situations, a memorandum of understanding on cooperation in tourism, and a program of cooperation between the foreign ministries for 2023-2024.
They also agreed to hold regular consultations between their respective security councils and defense ministries, as well as to enhance cooperation within regional and international organizations such as the Shanghai Cooperation Organization (SCO), the Collective Security Treaty Organization (CSTO) and the United Nations (UN).