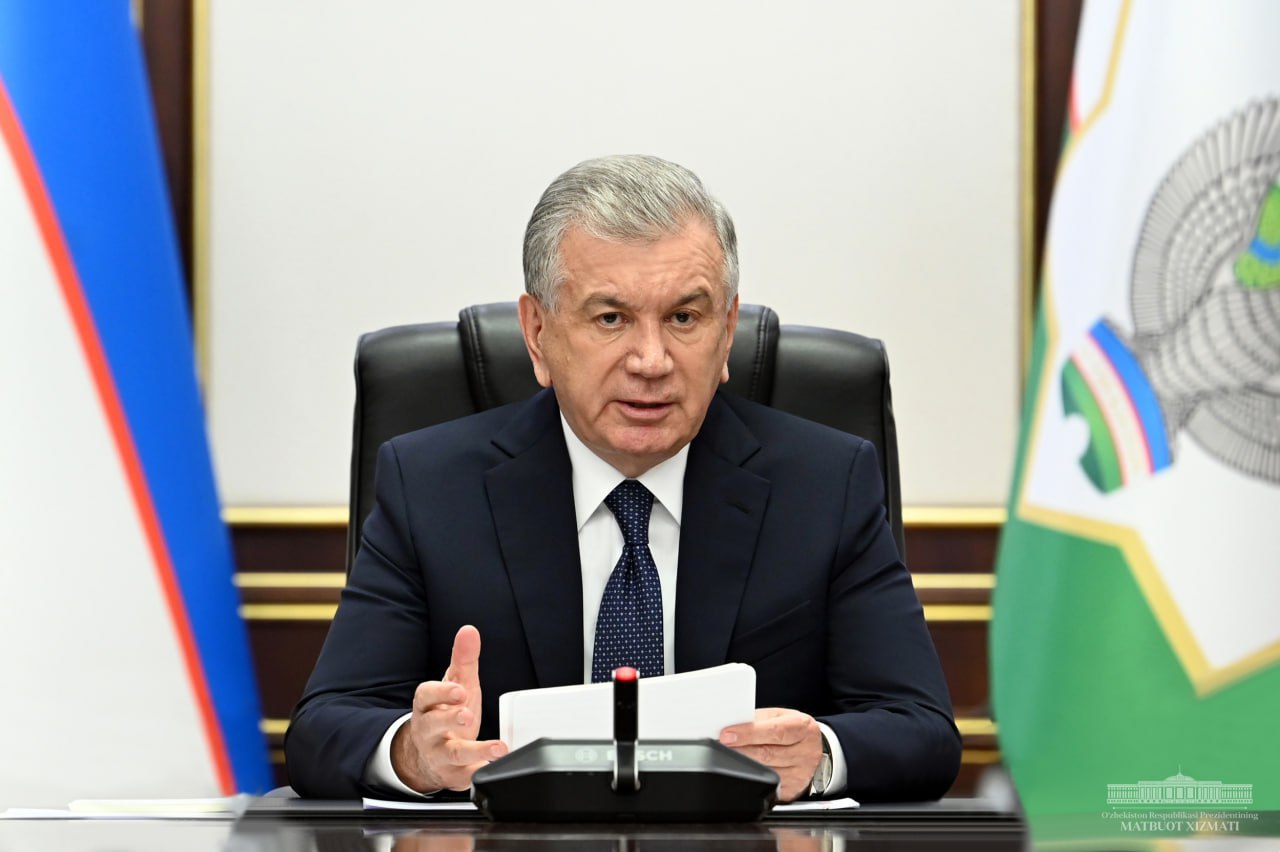 Uzbekistan's president announces early election
Uzbekistan's president, Shavkat Mirziyoyev, has announced that he will hold early elections for the head of state, less than a week after a referendum approved constitutional changes that could allow him to stay in power until 2040.
Mirziyoyev said he signed a decree on May 8 to call for the elections, which are expected to take place later this year. He made the announcement at a meeting with the heads of the chambers of parliament, parties, judicial and executive authorities, dedicated to the results of the referendum.
The referendum, held on April 30, was widely promoted by the government as a move to enhance various rights and freedoms in the country. According to preliminary results, 90.21% of voters supported the constitutional amendments, on an 84.54% turnout.
The amendments include extending presidential terms from five to seven years, allowing Mirziyoyev to serve two more terms and extend his time in power until 2040. They also include a ban on capital punishment and the protection of human rights for what Mirziyoyev has called a "new Uzbekistan".
Mirziyoyev, 65, became president in 2016 after the death of dictator Islam Karimov. He has spearheaded a series of reforms in Uzbekistan, including a clampdown on forced labour in cotton fields and opening up the country to foreign investment and tourism.
But critics say Uzbekistan remains authoritarian and repressive, with no real political opposition or independent media. The referendum was seen by some as a way for Mirziyoyev to consolidate his power and legitimacy.
Mirziyoyev stated that he decided to hold early elections because of the changing political and economic situation in the country and the region.
"Our people expect extremely important and urgent changes and reforms from us in all areas… in the current situation, when acute and complex processes are taking place in the world and in the region, the most urgent and important issue is the search for and implementation of the correct and effective development path", he said.
He also said he expected the elections to be held in full compliance with the law, openly and transparently, and that parties and presidential candidates would put forward new ideas and initiatives.
The date of the elections has not been announced yet. Mirziyoyev is widely expected to win another term, as he faces no serious challengers. In 2016, he won 88.6% of the vote in an election that was criticized by international observers as lacking genuine competition.