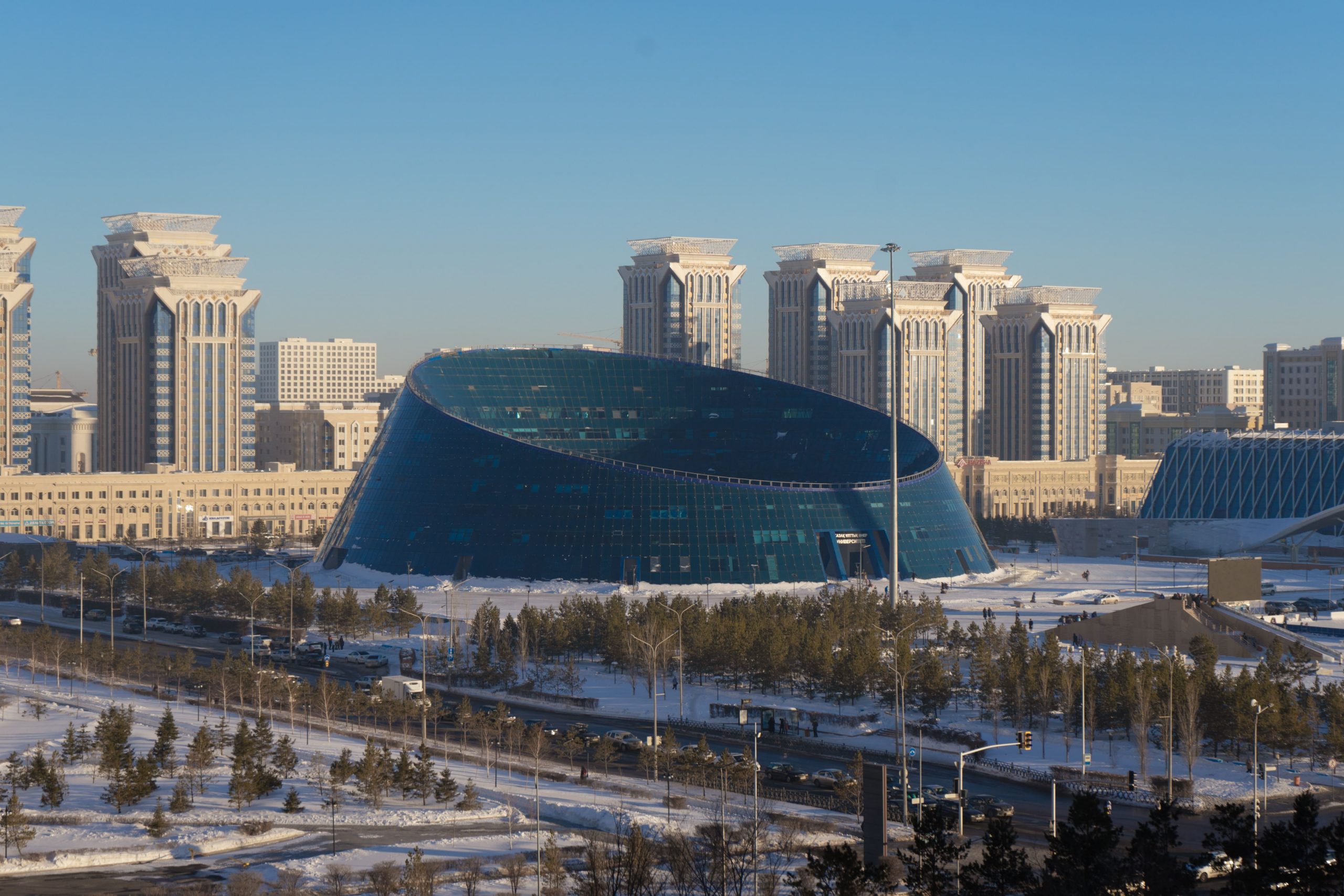 Kazakhstan protests: Unrest grows over political crackdown
Thousands of protesters took to the streets of Kazakhstan's largest city on Monday, demanding the release of opposition figures and an end to the government's crackdown on dissent.
The demonstrations were the latest sign of unrest in the Central Asian nation, which has been rocked by political and social turmoil since January 2022, when a sudden hike in fuel prices sparked violent clashes between protesters and security forces that left hundreds dead.
The protesters in Almaty chanted slogans such as "Freedom to Mamay!" and "No to dictatorship!" as they marched toward the city hall. They were referring to Zhanbolat Mamay, an opposition leader who was convicted on April 10 of organizing mass riots and sentenced to a six-year suspended prison term. Mamay, who denies the charges, is also banned from any social or political activism for six years.
Mamay is one of the most prominent critics of President Kassym-Jomart Tokayev, who came to power in 2019 after the resignation of longtime ruler Nursultan Nazarbayev. Tokayev has promised to implement political reforms and modernize the country, but his critics say he is merely a puppet of Nazarbayev, who still wields considerable influence behind the scenes.
In June 2022, Tokayev oversaw a constitutional referendum that introduced a mixed electoral system and strengthened the powers of the parliament, which he said would make it more representative and accountable. However, independent observers said the referendum was marred by irregularities and lacked genuine competition.
In March 2023, Tokayev held early parliamentary elections, which he claimed were a step toward advancing his reform agenda. However, no opposition parties were allowed to participate, and only five pro-government parties won seats in the lower house. The elections were also criticized by international monitors for violating basic democratic standards.
The protesters on Monday also demanded the release of other opposition figures, journalists and activists who have been arrested or harassed by the authorities in recent months. Among them are Luqpan Akhmedyarov, a journalist who was sentenced to 15 days in jail for attending an April 9 rally; Aigul Otepova, a blogger who was placed under house arrest for criticizing the government; and Asya Tulesova, an activist who was fined for holding a banner that read "You can't run from the truth" during a marathon.
The authorities have accused the protesters of being manipulated by foreign forces and extremist groups that seek to destabilize Kazakhstan. They have also deployed riot police and water cannons to disperse the crowds and detained dozens of people.
Human rights groups have condemned the government's response and urged it to respect the right to peaceful assembly and expression. They have also called for an independent investigation into the January 2022 events and justice for the victims of police brutality and torture.
"Until opposition figures like Mamay are free to exercise their rights to political activism, register genuine opposition parties, and peacefully but loudly express their critical views online or in the streets, the government's claims of political reform will ring hollow," said Mihra Rittmann, a senior researcher at Human Rights Watch.