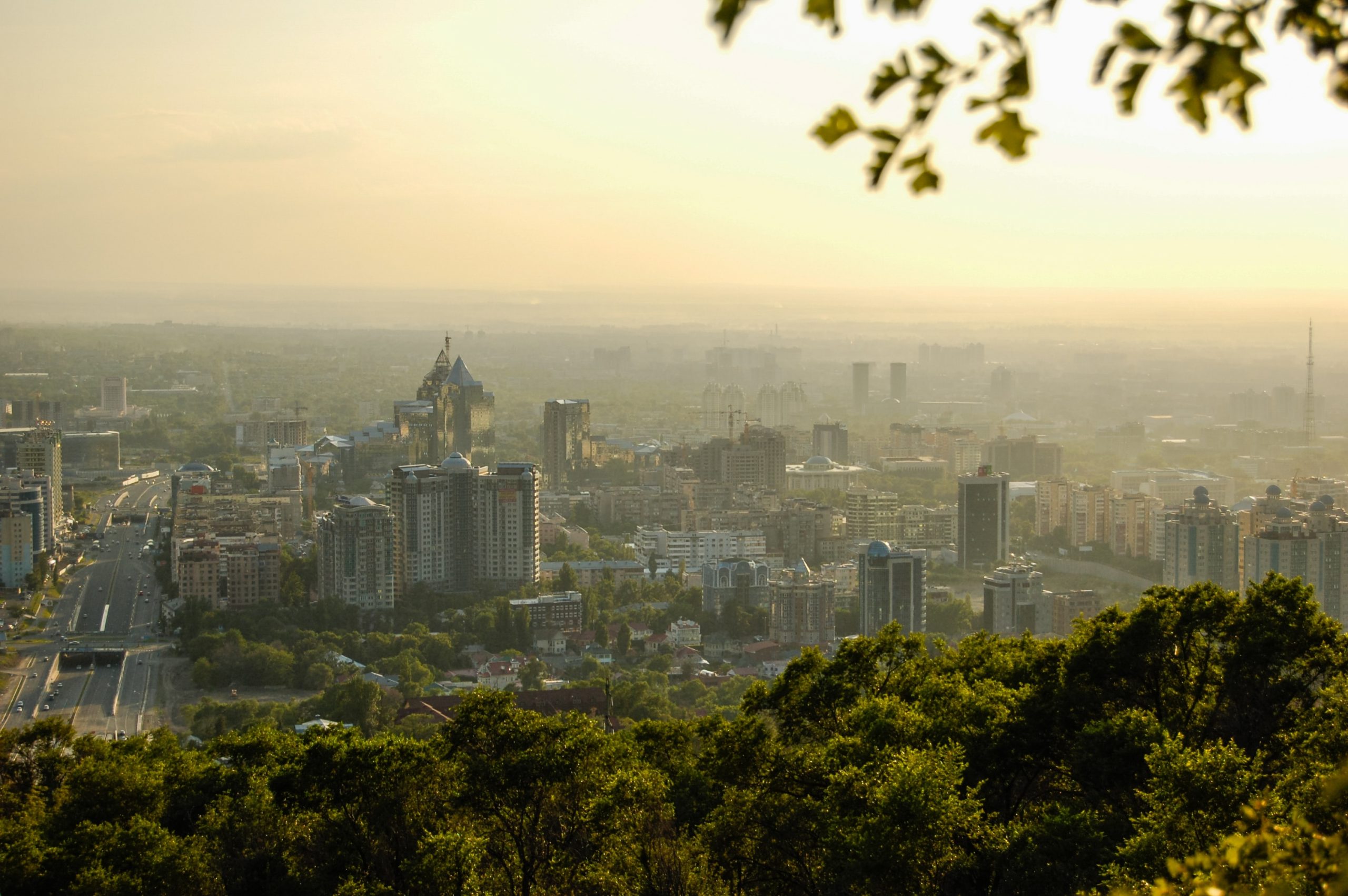 Kazakhstan sentences opposition leader to suspended jail term
A court in Kazakhstan has sentenced the leader of an unregistered opposition party to a suspended six-year prison term on charges ranging from the dissemination of false information to the instigation of public unrest.
The verdict against Zhanbolat Mamay, the head of the Democratic Party of Kazakhstan, was announced on Tuesday in Almaty, the country's largest city and former capital. The court also banned him from engaging in political and social activities for five years.
Mr. Mamay, who has been under house arrest since January, denied any wrongdoing and said he was being persecuted for his political views. He said he would appeal the decision.
"I am not guilty of anything. I have not committed any crime. I have only expressed my opinion and defended my rights," he told reporters outside the court.
Mr. Mamay's party, which was founded in 2019 but has not been officially registered by the authorities, is one of the few opposition groups in Kazakhstan, a former Soviet republic that has been ruled by one party since its independence in 1991.
The party has been critical of the government's policies and has called for democratic reforms, human rights protection and social justice. It has also supported peaceful protests against corruption, inequality and authoritarianism.
The charges against Mr. Mamay stem from his involvement in a rally on December 16 last year, when hundreds of people gathered in Almaty to mark the 30th anniversary of Kazakhstan's independence and to demand political change.
The rally was dispersed by riot police, who detained dozens of participants and journalists, including Mr. Mamay. He was later accused of spreading false information about the coronavirus pandemic and inciting public unrest through his social media posts and speeches.
His trial, which began in February, was marred by irregularities and violations of due process, according to his lawyers and human rights activists. They said he was denied access to his defense team, subjected to unlawful searches and seizures, and prevented from calling witnesses or presenting evidence.
They also said he was a victim of political repression and that his case was part of a broader crackdown on dissent in Kazakhstan, which has intensified after a wave of violent unrest that rocked the country last month.
The unrest was triggered by a sudden increase in fuel prices that sparked widespread anger and frustration among ordinary citizens. The protests quickly turned into the worst violence Kazakhstan has seen in its modern history, as armed groups attacked government buildings, police stations and military bases.
The government responded with a brutal crackdown that left at least 164 people dead and thousands injured or arrested. It also declared a state of emergency, imposed a nationwide curfew and shut down the internet and mobile networks.
The authorities blamed the violence on "foreign-trained terrorists" and "coup plotters" who allegedly wanted to overthrow the government and seize power. They also accused some opposition figures and activists, including Mr. Mamay, of being involved in or supporting the unrest.
However, no credible evidence has been presented to back up these claims. Many observers have said that the unrest was largely spontaneous and driven by social and economic grievances rather than by any organized conspiracy.
They have also warned that the government's heavy-handed response could further alienate and radicalize segments of society that feel marginalized and oppressed by the ruling elite.
Mr. Mamay's sentence is seen by some analysts as a sign that the government is not willing to engage in dialogue or reform with its critics, but rather to silence them through intimidation and coercion.
"This verdict is a clear message to anyone who dares to challenge or criticize the authorities: You will be punished," said Daniyar Kosnazarov, an independent political analyst based in Almaty. "It shows that there is no space for pluralism or dissent in Kazakhstan."