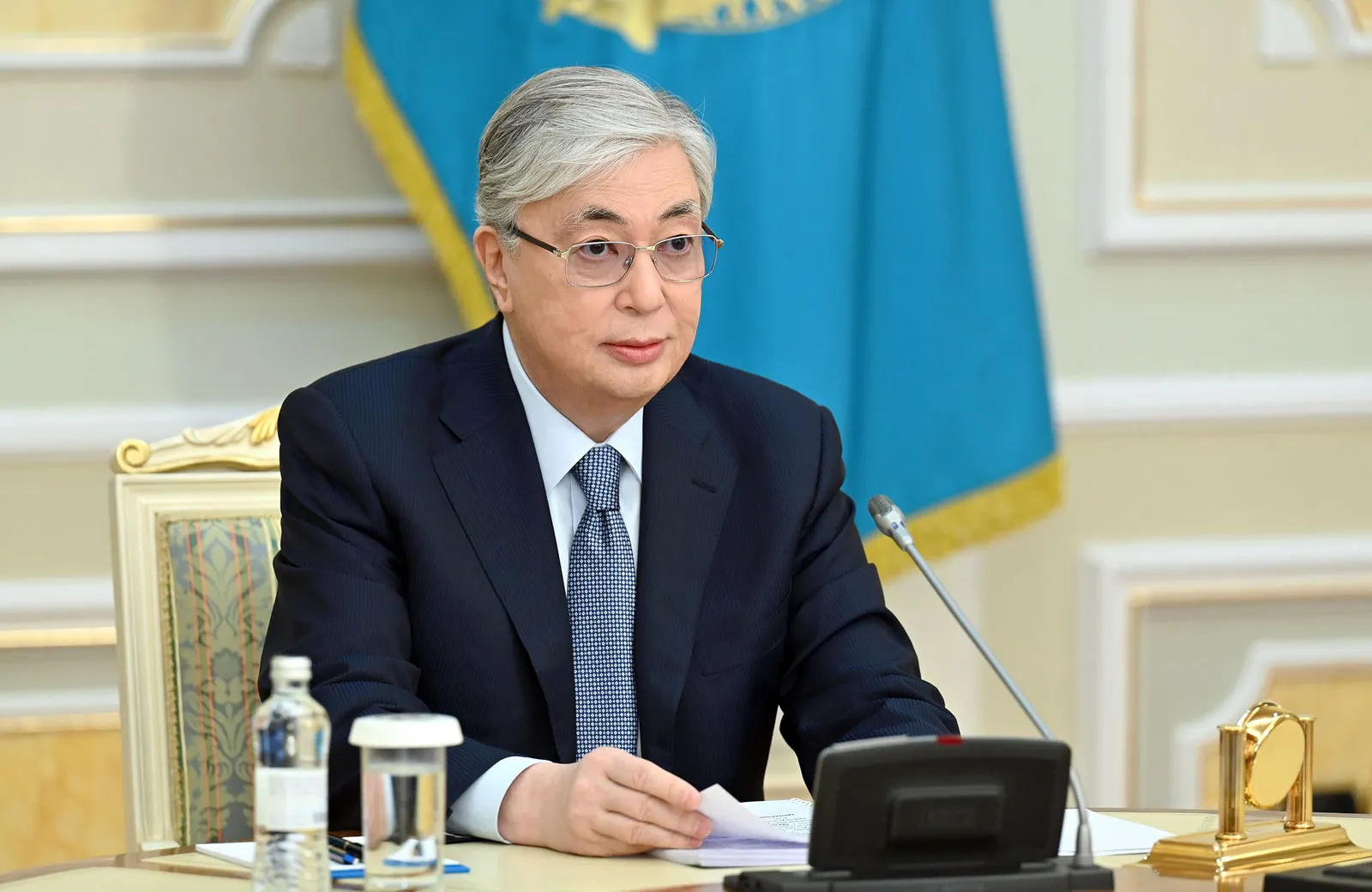 Tokayev outlines priorities for GCC-Central Asia cooperation
Kazakhstan President Kassym-Jomart Tokayev outlined his vision for strengthening cooperation between the Gulf Cooperation Council (GCC) and Central Asian countries at the first summit of the two regional blocs last week.
Mr. Tokayev, who spoke on behalf of the five Central Asian nations — Kazakhstan, Kyrgyzstan, Tajikistan, Turkmenistan and Uzbekistan — said that the synergy of their potential and the enormous opportunities of the Gulf countries could set a higher level to their multifaceted partnership.
The summit, held in Jeddah, was also attended by the leaders of Bahrain, Kuwait, Oman, Qatar, Saudi Arabia and the United Arab Emirates, as well as the presidents of Kazakhstan, Kyrgyzstan, Tajikistan and Uzbekistan. Turkmenistan was represented by its deputy prime minister.
The GCC and Central Asia share common interests in security, stability, trade, investment, energy, transport and cultural exchange. The two regions have also faced similar challenges posed by the Covid-19 pandemic, climate change, terrorism and extremism.
Mr. Tokayev said that trade between Central Asia and the GCC had increased significantly in recent years, reaching $6.5 billion in 2020. However, he added that the figures did not reflect the real potential and that there was a need to diversify the range of goods and services.
He expressed Kazakhstan's readiness to step up exports to the Gulf countries in 100 commodities worth about $400 million in the shortest possible time. He also invited GCC investors to take advantage of Kazakhstan's favorable business climate and large-scale reforms to diversify its economy.
Mr. Tokayev highlighted several priority areas for closer interaction between the two regions, including:
Enhancing political dialogue and coordination on regional and international issues of mutual concern.
Developing transport and logistical links to facilitate trade and transit flows. He said that Kazakhstan was committed to developing a Trans-Caspian corridor stretching from China and Kazakhstan across the Caspian Sea to Azerbaijan, Georgia, Turkey and parts of Eastern Europe.
Expanding cooperation in energy, especially in renewable and alternative sources. He noted that Kazakhstan was one of the world's leaders in green energy development and had set an ambitious goal of achieving carbon neutrality by 2060.
Promoting cultural and humanitarian ties and people-to-people contacts. He said that Kazakhstan had established close relations with various Islamic organizations and institutions based in the Gulf countries and supported interfaith dialogue and tolerance.
Strengthening cooperation in education, science, technology and innovation. He said that Kazakhstan was interested in learning from the GCC's experience in digital transformation and artificial intelligence.
The summit adopted a joint statement that reaffirmed the commitment of both sides to enhance cooperation in various fields and expressed support for regional peace and security.
The statement also welcomed the establishment of diplomatic relations between some GCC countries and Israel and hoped that this would contribute to achieving a just and comprehensive solution to the Palestinian issue.
The summit agreed to hold regular meetings at various levels to follow up on the implementation of the joint statement and to explore new areas of cooperation.
The next summit will be held in Uzbekistan in 2024.