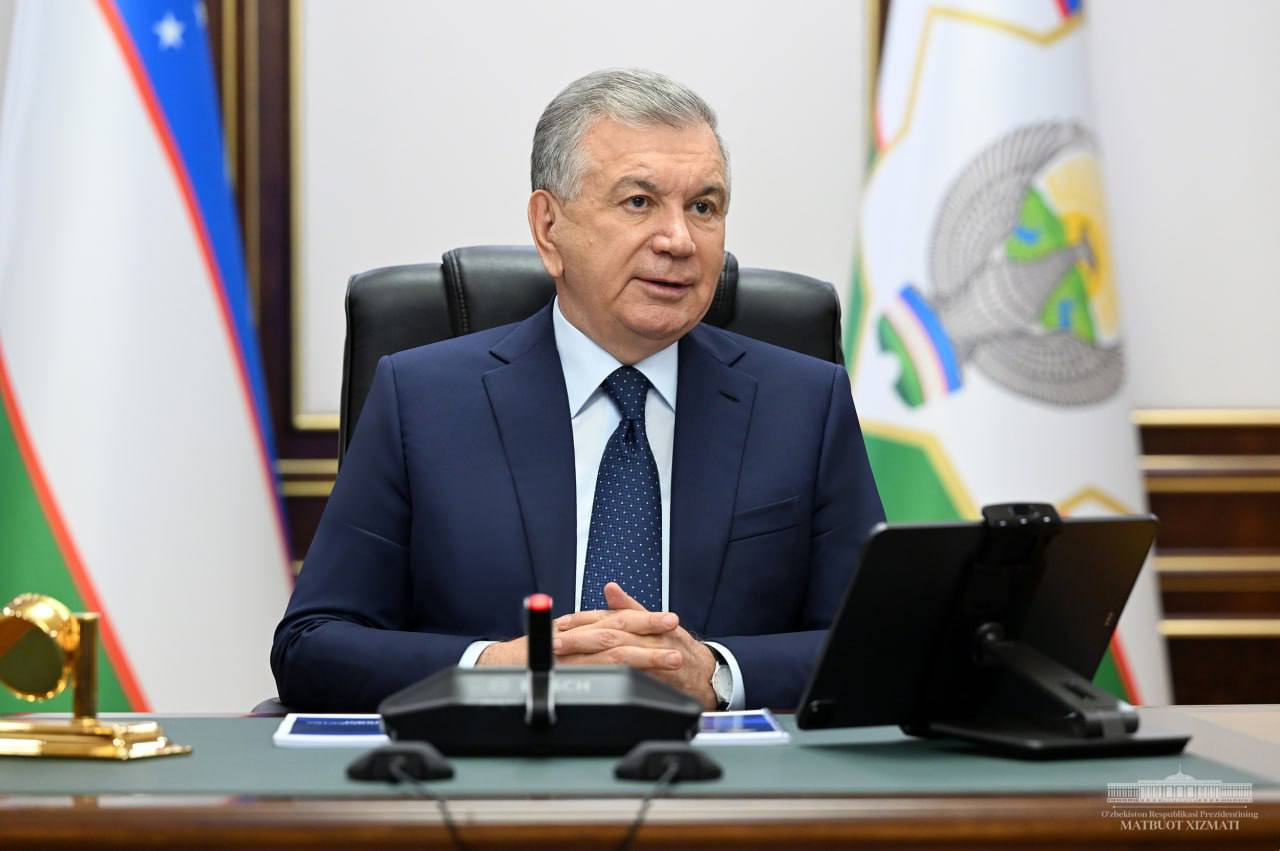 Uzbekistan leadership shakeup hints at regime insecurity
President Shavkat Mirziyoyev of Uzbekistan, who was re-elected to a third term in July with more than 90 percent of the vote, has reshuffled his administration in a move that analysts say reflects his insecurity and desire to tighten his grip on power.
Mr. Mirziyoyev abolished the post of chief of staff, which was held by Sardor Umurzakov, a former foreign trade minister and deputy prime minister who was seen as a rising star and a possible successor to the president. Mr. Umurzakov had been appointed to the position last year and had gained influence and visibility as the president's enforcer and troubleshooter.
Mr. Umurzakov was replaced by Zokirjon Almatov, a former interior minister who had been sidelined by Mr. Mirziyoyev after he came to power in 2016 following the death of his predecessor, Islam Karimov. Mr. Almatov, who is 74 years old and has been accused of human rights violations, will serve as the head of the newly created Presidential Security Service, which will oversee the security and intelligence agencies.
The president also elevated his eldest daughter, Saida Mirziyoyeva, to the rank of deputy chief of staff and put her in charge of overseeing the information and communication sector. Ms. Mirziyoyeva, 40, has been rapidly climbing the ranks since her father took office. She was previously the head of a state-run media holding company and a deputy head of the presidential administration's department for social and legal issues.
The changes to the presidential staff, which were announced on August 31 without any explanation or fanfare, have raised questions about Mr. Mirziyoyev's motives and intentions. Some observers suggest that he may be feeling threatened by Mr. Umurzakov's popularity and competence, or that he may be preparing to hand over power to his daughter in the future.
"Personnel and structural changes have most likely been precipitated by the fact that in Mirziyoyev's view, things were not done, that the administration was not functioning … or was not as productive as he wanted it to be," Temur Umarov, a fellow at the Carnegie Russia Eurasia Center, told Eurasianet. "Most likely, this was also connected with the personality of Sardor Umurzakov, who led the administration. I think all of this combined into a situation where Mirziyoyev saw no other way out than a reshuffle."
Others argue that Mr. Mirziyoyev may be trying to balance different factions within his regime and prevent any potential challengers from gaining too much power or influence. By bringing back Mr. Almatov, who is loyal to him but unpopular among the public and some elites, he may be hoping to create a counterweight to Mr. Umurzakov and other ambitious officials.
"Mirziyoyev is trying to maintain a balance between different groups within his system," Alisher Ilkhamov, a London-based researcher on Central Asia, told The Guardian. "He doesn't want anyone to become too strong or too weak."
Mr. Mirziyoyev has portrayed himself as a reformer who wants to modernize Uzbekistan and open it up to the world after decades of isolation and repression under Mr. Karimov. He has initiated some economic and social changes, such as easing currency controls, reducing forced labor in cotton fields, criminalizing domestic violence and joining the World Trade Organization.
But critics say that he has not made any meaningful progress on political and human rights issues, such as allowing free elections, independent media, civil society and opposition parties. He has also faced public discontent over rising prices, fuel shortages, corruption and the Covid-19 pandemic.
In May, Uzbek voters approved constitutional amendments that extended presidential terms from five to seven years and allowed Mr. Mirziyoyev to run for two more terms until 2040. The referendum was widely seen as a sham that lacked transparency and genuine debate.
The recent shakeup of the presidential administration may indicate that Mr. Mirziyoyev is not confident about his legitimacy or stability, despite his overwhelming electoral victory and constitutional changes.
"It seems that Mirziyoyev is not feeling very secure in his position," Steve Swerdlow, an associate professor of human rights at the University of Southern California, told The New York Times. "He is trying to consolidate his power by eliminating potential rivals and promoting loyalists."