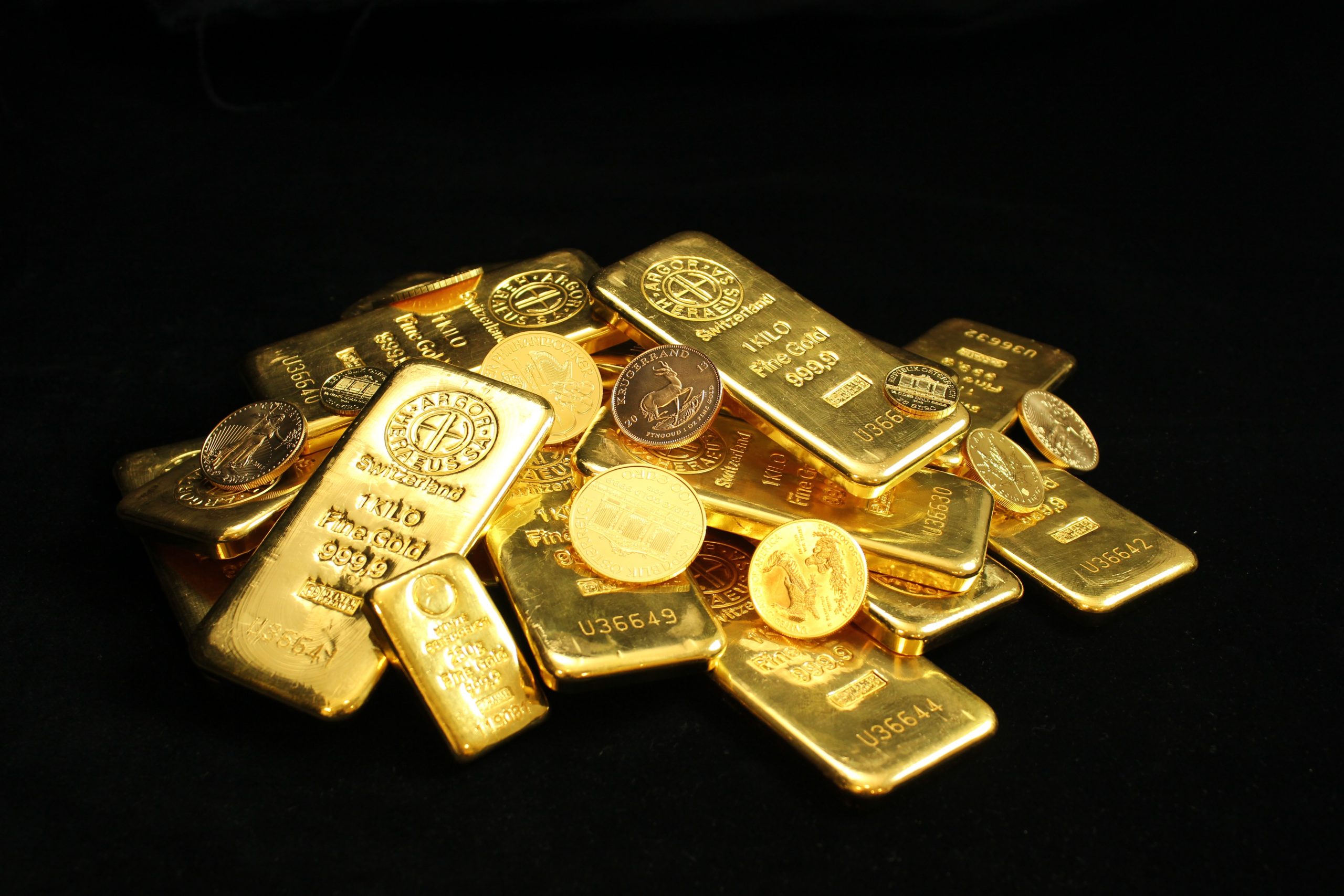 Gold prices on the rise in Uzbekistan
Gold prices in Uzbekistan have reached record highs in recent months.
According to the website Gold Price Data, the gold ounce price in Uzbekistan was 23,074,596.77 Uzbekistan som per ounce on May 6, 2023, up from 22,346,521.00 Uzbekistan som per ounce on April 30, 2023. The gold gram price was 741,948.45 per gram 24K, 680,119.41 per gram 22K, 649,204.89 per gram 21K, and 556,461.34 per gram 18K on May 6, 2023.
The website Exchange Rates also showed a similar trend, with the 24K gold price per ounce rising from 22,487,031 UZS on April 30, 2023 to 23,074,597 UZS on May 6, 2023. The website also provided a chart of the yearly gold prices in Uzbekistan in Uzbekistan Soms for the last year.
| Date | Gold Ounce | Gold Gram Karat 24 | Gold Gram Karat 22 | Gold Gram Karat 21 | Gold Gram Karat 18 | Gold Gram Karat 14 |
| --- | --- | --- | --- | --- | --- | --- |
| 6 May 2023 | 23,074,597.09 | 741,948.46 | 680,064.75 | 649,074.46 | 556,282.48 | 432,919.27 |
| 5 May 2023 | 23,556,967.27 | 757,458.75 | 694,281.38 | 662,643.24 | 567,911.46 | 441,969.37 |
| 4 May 2023 | 23,299,794.79 | 749,189.54 | 686,701.88 | 655,409.14 | 561,711.54 | 437,144.37 |
The chart shows that the average price per ounce of gold in the last year was 20,316,455 UZS and that the price per ounce of gold is up +12.21% in the last year.
The rise in gold prices reflects the high demand for the precious metal as a safe haven asset and a hedge against inflation and currency fluctuations. Uzbekistan has been hit hard by the Covid-19 pandemic, which has disrupted its trade and tourism sectors and reduced its remittances from migrant workers abroad.
The country has also faced a sharp devaluation of its national currency, the som, which has lost more than half of its value against the U.S. dollar since January 2020. The som was trading at around 11,500 UZS per dollar on May 6, 2023, compared to around 9,500 UZS per dollar on January 1, 2020.
The depreciation of the som has increased the cost of living and imported goods for many Uzbek citizens and businesses and eroded their purchasing power and savings. It has also made gold more expensive in local currency terms and more attractive as a store of value and a means of preserving wealth.
Gold is widely used in Uzbekistan for jewelry making and investment purposes and is considered a traditional and cultural asset by many people. The country is also one of the world's largest producers of gold and has significant reserves of the metal.
According to the World Gold Council, Uzbekistan produced 92 tonnes of gold in 2020 and ranked as the ninth-largest gold producer in the world. The country also had an estimated 1,800 tonnes of gold reserves as of December 2020 and ranked as the twelfth-largest gold holder in the world.
The government of Uzbekistan has been pursuing a series of reforms to liberalize its gold sector and attract more foreign investment and expertise to develop its mining industry and increase its exports of gold and other minerals.
In September 2017, the government abolished the state monopoly on gold exports and allowed private companies to sell their gold output abroad. In April 2018, the government introduced a new tax regime for the mining sector that reduced the royalty rate for gold from 5% to 2.5% and eliminated the value-added tax and excise tax on gold exports.
In July 2018, the government launched an online trading platform for gold and other precious metals, allowing domestic and foreign buyers and sellers to trade gold at market prices and in foreign currencies. In November 2019, the government announced plans to sell a 25% stake in its largest gold producer, Navoi Mining and Metallurgy Combinat, to foreign investors by 2024.
These reforms have been welcomed by the international community and have improved Uzbekistan's ranking in the Fraser Institute's annual survey of mining attractiveness. Uzbekistan ranked 25th out of 77 jurisdictions in the survey's investment attractiveness index in 2020, up from 74th out of 91 jurisdictions in 2017.
However, the country still faces some challenges and risks in its gold sector, such as environmental and social issues, infrastructure gaps, regulatory uncertainty, corruption and security threats. The country also needs to diversify its economy and reduce its dependence on gold and other commodities, which account for more than half of its exports and make it vulnerable to external shocks and price volatility.
Gold prices in Uzbekistan are expected to remain high in the near future, as the global economic recovery from the Covid-19 pandemic remains uncertain and uneven and as the demand for safe haven assets remains strong. However, gold prices may also face some downward pressure from rising interest rates, a stronger U.S. dollar and increased supply from other countries.