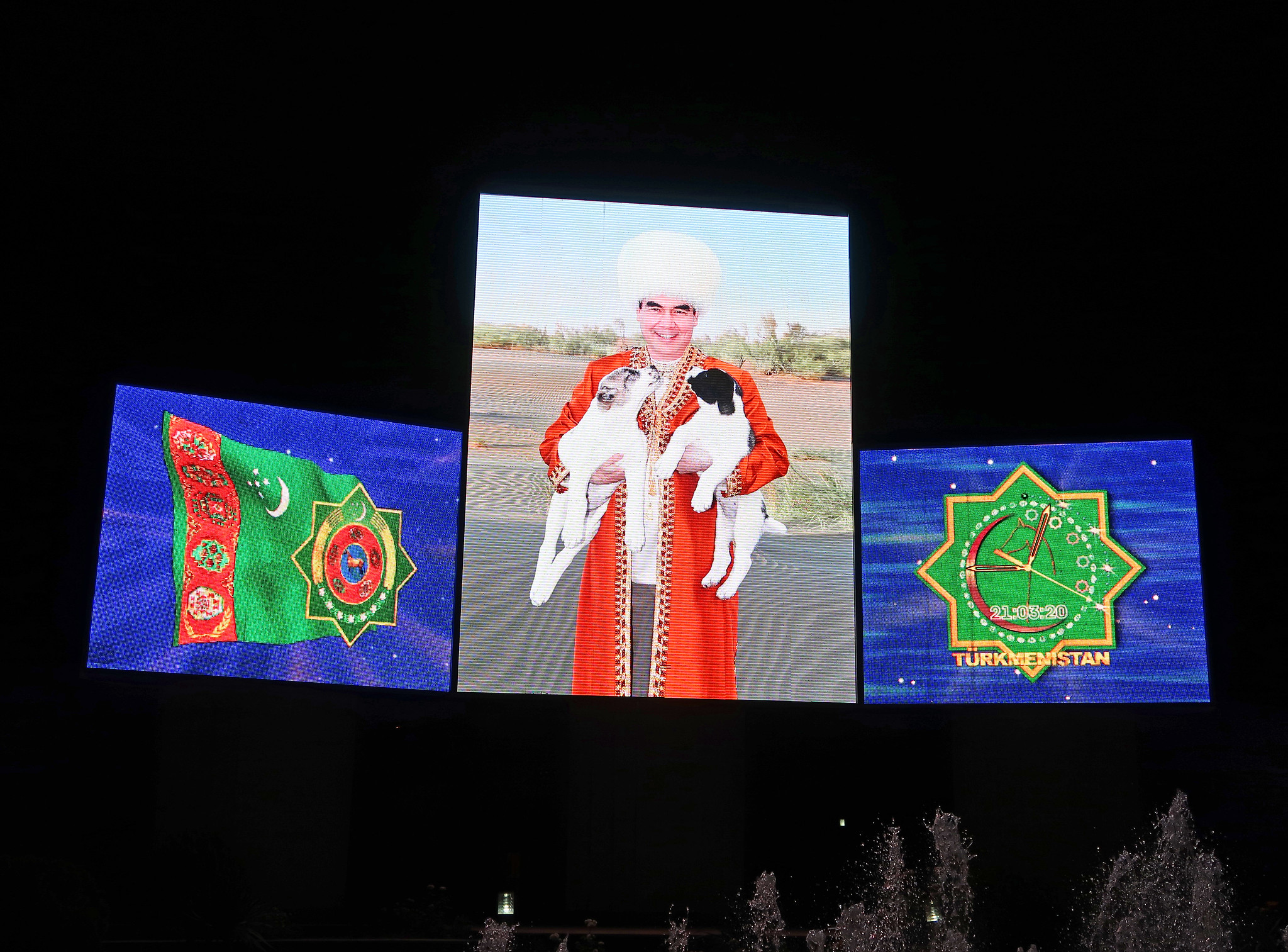 All quiet in Turkmenistan
Earlier this month, as his neighbours struggled to contain the coronavirus, Turkmen President Gurbanguly Berdymukhamedov unveiled a golden statue of a sheepdog. It appeared a typical day in the secretive Central Asian country, where weirdness is the norm to the outside observer.
Almost a year since COVID-19 escaped China and spread all over the world, Turkmenistan remains among the only two Eurasian countries not to have reported a single case of the deadly virus, the other being North Korea. And while hard facts are notoriously hard to come by in the most closed-off of all the 'stans, the Turkmen government's perpetual denial has never been as implausible.
In February, such denial bordered on the comical, as authorities levied hefty fines on anyone who would dare to wear a mask. These overly cautious citizens, they claimed, did nothing but spread panic. The word "coronavirus" was totally "off limits", as Reporters Without Borders noted at the time.
By July, mask-wearing was suddenly ordered by the government. Not to combat the coronavirus, of course, but to protect residents from "dust". In the capital city of Ashgabat, customers were being given temperature checks at local markets. No one would say quite why.
Internal travel restrictions were soon in force. The state-run railway suspended service without giving a reason. The suspension was extended in August, and then again this month. To travel, citizens are now required to present a negative coronavirus test, a virus the government still claimed was absent from the country, and for which they had stopped testing in October.
While the regime continued in denial, deaths had become increasingly difficult to hide. "The bodies of those dying of COVID-19-like lung problems are being delivered to their relatives in special plastic bags, and the number of fresh graves across the country is increasing exponentially", reported RFE/RL.
Hospitals, especially in rural areas, are dangerously ill-prepared to handle the pandemic, with many residents preferring to stay at home. As the outbreak appears out of control, the regime continues in its denial. There is nothing to see here. All is quiet in Turkmenistan.